Would you like to advertise on seven thirty three? Then this is for you:
BUY TWO GET ONE FREE!
Months that is. For $16 you will get a 125×125 button for three months.
Send me an
email
today.
Offer ends December 10.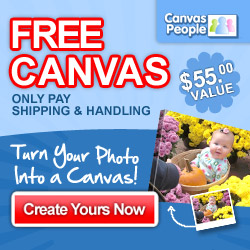 Also, if you have been thinking about cashing in on the
Canvas People FREE canvas
for Holiday gift giving you should get moving. From what I hear it takes about two weeks to receive the canvas and there are only four weeks till Christmas!
And lastly, if you are interested in sharing a tutorial during Friendly Tuesday give me a shout!